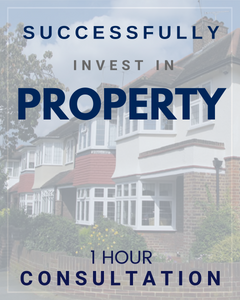 INVEST IN PROPERTY [CONSULTATION] | 1 Hour
SUCCESSFULLY INVEST IN PROPERTY [CONSULTATION]
Ever thought about investing in property for the long term but don't know where to start?
Let Andrew and Camilita Nuttall, seasoned property investors with over 15 years of experience help you to do so. This initial consultation will put your mind at ease as to what you CAN do with what you currently have.
This consultation is done over 1 hour and we cover:
Where to invest – location, location, location
What budgets you need
What type of finance options are available
If you have no money, what to do
And much more….
Her proprietary techniques for discovering human potential are revolutionary and as a wealth and business coach, Camilita will provide a blueprint for your success through leadership and actionable ideas.
Camilita and Andrew helped us buy our first rental properties. The process was seamless, and we were well-informed at every stage. We actually got the properties at a reduced rate and were given access to their builders and agents after the sale. Once the properties were in our hands, they got builders in to renovate the property as well as sourced potential tenants even before the properties were ready. I highly recommend their coaching in buying your first or second rental property.
Theresa – Business Owner (UK)
If you want answers to your property buying questions, let Andrew & Camilita give you practical knowledge that will put your mind at rest when it comes to investing in property. Take action TODAY!
---
We Also Recommend