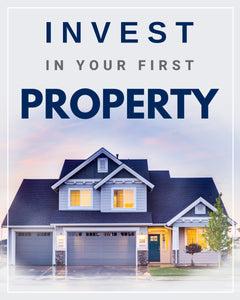 INVEST IN YOUR FIRST PROPERTY | 3 Months
INVEST IN YOUR FIRST PROPERTY
Property Investing is one of those things that most people think about but never get around to doing. Why?….
Because it seems too scary and it's usually a bigger investment than most. However, property is one of the soundest investments out there. McDonald's as a company is not rich for selling burgers, but rich because they have some of the most exclusive and expensive real estate in the world!
With 15 years of experience in successful property investing, Camilita will teach you how to Invest in your first property with ease by:
Finding the property
Helping you get the mortgage in place
Contracting with builders
Connecting you with Insurance Agents, Property Agents, etc.
In the end you will have a property in hand that's ready to rent.
This is a 3 month one-to-one Coaching with Andrew (Camilita's husband) & Camilita
Camilita and Andrew helped us buy our first rental properties. The process was seamless, and we were well-informed at every stage. We actually got the properties at a reduced rate and were given access to their builders and agents after the sale. Once the properties were in our hands, they got builders in to renovate the property as well as sourced potential tenants even before the properties were ready. I highly recommend their coaching in buying your first or second rental property.
Theresa – Business Owner (UK)
If you're serious about buying your first rental property, let Andrew & Camilita assist you in doing so now. You can trust Andrew & Camilita to guide you through the process of buying your first rental. Take action TODAY!
---
We Also Recommend